Find What's Best for your Eyes! Choose the Right Ophthalmologist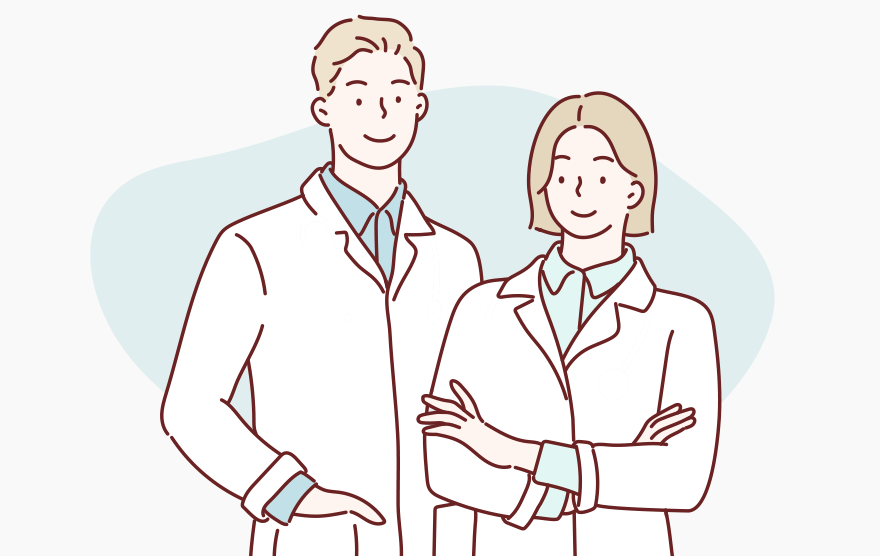 Well begun is half done, so congratulations if you have decided to become specs-free; your half the job is done. The other half of the job is to get the refractive surgery done. But finding the best eye specialist to care for your precious eyes takes work, especially with so many options.
You may get many recommendations from the people you know or come across a bunch of options while surfing the Internet. However, your mind will always be in splits without proper research, even if you have shortlisted the names of the few best ophthalmologists. If you need help deciding which Ophthalmologist to choose to get your eyes corrected, fret not. Here, we have compiled a list of things to keep to select the best Ophthalmologist.
Look for Recommendations
The best place to begin looking for an ophthalmologist is by asking for recommendations from family and friends. Those who have seen an eye specialist recently should be able to help you better. Ask for recommendations or even reviews. You can also ask your physician to help you out with a recommendation.
Make use of the Internet
Use the power of the Internet to sort out a list of options to treat your eyes. Get on Google and Social Media to look for the best eye specialists in your area. Check out their social media handles, and look out for genuine reviews.
The Internet is filled with fake reviews, so be mindful of that. This is why your search should continue on Google or Social Media.
Ophthalmologist's Experience and Credentials Matter
Research the ophthalmologists' experience along with their training, certifications, and education. Your Ophthalmologist should be an experienced professional qualified from a renowned university. You must also look for the award and recognitions your eye specialist may have earned.
Look for a Specialist
Ophthalmology is a medical speciality, and Ophthalmologists usually deal with almost all sorts of eye-related issues; however, some ophthalmologists specialize in certain diagnoses. Depending on the problem you are facing or the treatment you are looking for, you should look for specialists in that field.
Carry out a Research about the Medical Facilities
The facilities that an Eye Care Hospital offers are as necessary as an excellent ophthalmic surgeon. This calls for using cutting-edge medical technology capable of carrying out their functions with high precision.
It is also essential to check the certifications or accreditations of the facility.
The staff politeness and the overall cleanliness and hygiene of the facility are some other points you can factor in while making your decision.
Book your first appointment
Once you have shortlisted the last few eye specialists, book an appointment and meet the Ophthalmologist to discuss your issues.
On the first meeting, note if you felt comfortable with the interaction, whether your concerns were heard, and if thorough tests were conducted.
Make the Final Move
Once you feel confident enough with an ophthalmologist after the first appointment, proceed with the treatment. If you feel uncomfortable, do not hesitate to talk about it or even talk to another eye specialist.
We Care for your Eyes
At Planet LASIK, we visit more than 5,00,000 happy patients annually. With a team of 150+ eye specialists, we are equipped with modern equipment imported from all around the world to offer you the best of what there is.
From your first step at Planet LASIK, your journey to healthy eyes will be super comfortable while we treat your eyes by following the best safety and hygiene standards. Head over to our website to know more!