Ways to prepare for LASIK eye surgery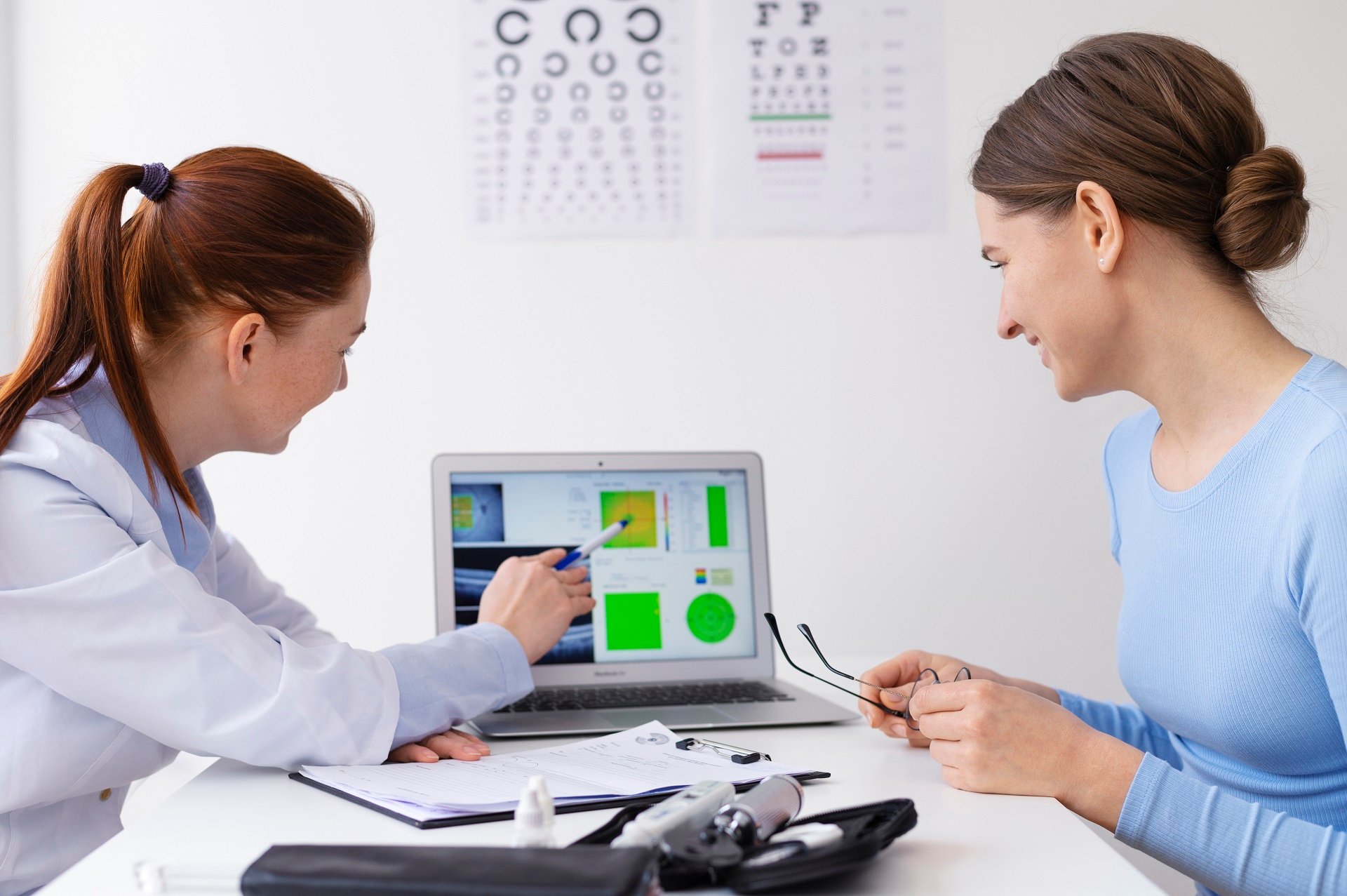 Getting LASIK eye surgery done can be the most transformative experience of your life. The trickiest and usually most time-taking part of pre-LASIK preparation is to find the right eye specialist or healthcare provider. To make sure that your LASIK surgery goes seamlessly, choose a trusted team backed by state-of-the-art technology. Once you are done with it, give yourself the time for LASIK preparation, both physical and mental.
Here are some simple yet effective ways to prepare well for LASIK eye surgery. These will help you know what to do before LASIK surgery and have a seamless treatment experience.
Shampoo: The first thing that your doctor might tell you is to shampoo your hair thoroughly before showing up for the surgery. Because, washing your hair too soon after the procedure can cause the water to enter into your eyes or even shampoo can get into your eyes and result in a serious condition. So, it is best to follow your doctor's instruction.
Get done your face and hair treatment: Plan your facials, hair dyes, and other skin and hair treatments well in advance, at least a few days prior to your LASIK procedure. This is advised as you won't be allowed to do any of these for the initial few days following the surgery.
Discuss your medical history: While preparing for LASIK surgery, the doctor gathers all information about your medical history through detailed consultations. The doctor must collect every necessary detail in your chart. Make sure to maintain transparency and not lie about your medical history. This helps the doctor in curating the best-suited course of treatment. Be open to your doctor without any hesitation.
Stay well hydrated: Drinking plenty of water helps in faster healing, flushing out the toxins of the body. Undergoing LASIK surgery can cause eye dryness for a short period and thus staying well hydrated reduces the discomfort of dry eyes.
Discontinue wearing contact lenses: The doctor will ask you to stop wearing contact lenses a week before the LASIK eye surgery. Regularly wearing contacts can change the shape of the cornea a bit which makes it difficult for the surgeon to perform the procedure precisely. However, you can use spectacles before surgery as they don't interfere with the surface of the eyes.
Take time off work: Though LASIK surgery is a simple procedure and requires minimal downtime, getting some time to rest properly after surgery is necessary. Do get yourself at least 24 hours of rest from work and strenuous activities. It will help in the speedy healing of your eyes.
Using makeup and perfume is a big no!: Applying makeup can cause reactions and interfere with the laser used in the procedure. And, do not wear any fragrance or scented products on the day of your LASIK surgery. The chemicals in these products can alter the regulated air quality and temperature inside the operation theatre.
Learn about post-surgery care: Rushing into the surgery without seeking clarity on do's and don'ts to follow later on can cause some trouble. Sit with your eye doctor and clear all your doubts about post-surgery eye care to have a speedy smooth recovery.
Plan to get a helping hand after surgery: After getting your refractive surgery done, arrange your ride back home. Strictly avoid driving yourself as it can be dangerous and cause excessive straining of the eyes. Further, while being at home for the first 24 hours following surgery, get help for household chores so that you can rest well
If you had been wondering "is laser eye surgery safe?" before reading this blog, by now you must have gained clarity on how to prepare for your LASIK surgery. The tips are easy and effective. Also, on the day of the surgery, make sure that you eat something light and nutritious before turning up for the procedure. It is safe to do so you won't be given general anesthesia and will also help in the fast effect of pain medication. Along with the do's, also ensure that you get clear on what not to do before LASIK eye surgery. Because you should be highly attentive when it is a matter of your precious eyes.
Reach out to Centre For Sight
If you have been searching for a reliable place to get rid of your LASIK surgery without any hassle, the Centre for Sight is just the right choice. Our doctors and staff members offer complete assistance from preparing for laser eye surgery to post-operative recovery phase.
With a widespread presence across 14 states, we have more than 75 centres in 30 plus cities. All our eye specialists have several years of experience with a clear track record. At Centre for Sight, our trusted team is backed by state-of-the-art technology. When you choose us, you choose the best eye care for yourself!