Say goodbye to the hassles of contact lenses or glasses with the Implantable Collamer Lens (ICL) procedure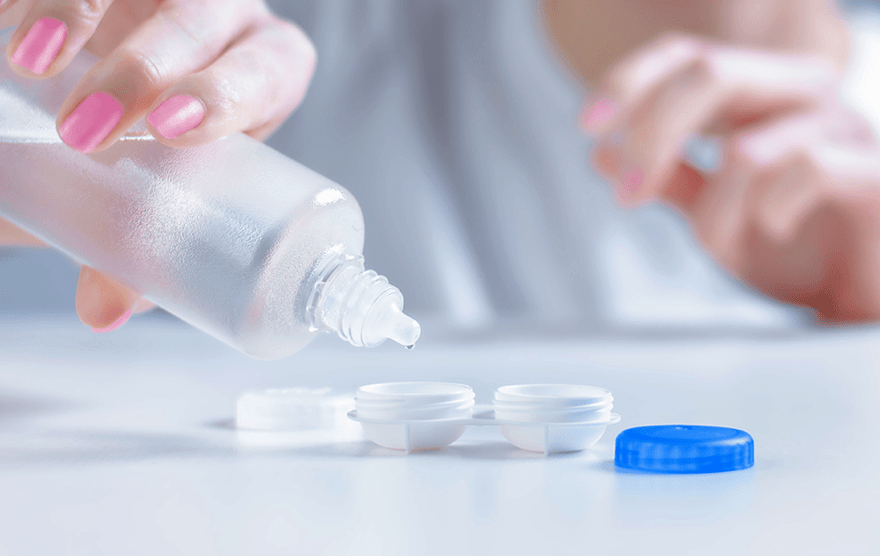 Imagine you make up your mind to get LASIK done. You talk to your friends and family, and they support your decision. Then, you finally head to get a screening, and it turns out that you're not eligible for LASIK! It will be unbelievably disappointing, right?
Well, don't worry! There's another equally effective solution to be specs-free. It's called the Implantable Collamer Lens (ICL) procedure.
What is Implantable Collamer Lens (ICL) procedure?
ICL is a vision correction procedure in which an artificial lens is permanently implanted in the eye. It is used to treat myopia (nearsightedness), hyperopia (farsightedness), and astigmatism.
The Implantable Contact Lens supports the existing eye's lens to refract the light on the retina and produce clear vision. It is a type of phakic intraocular lens which means that it can be implanted in the eye without the need to take out the natural lens.
As the name suggests, the ICL is made out of Collamer, which is a type of collagen. It is a stable, biocompatible material that has been used in the treatment of cataracts for many years.
Unlike LASIK and PRK, ICL doesn't have a minimum requirement for corneal thickness. Thus, you are eligible for the procedure even if your cornea is too thin. ICL is also ideal for people with dry eyes.
Toric ICL
There's another form of the ICL procedure, which is used to treat cases of myopic astigmatism. It is a customized lens designed to take care of the spherical as well as the cylindrical power of patient's eye.  Hence, toric ICL can correct myopia and astigmatism at the same time.
Eligibility
While the eligibility criteria are much more flexible for ICL, you still need to meet a few requirements.
Criteria for ICL eligibility:
Age between 21 and 45 years
Nearsighted vision with myopia ranging between (-3D to -20D)
The prescription should not have changed by more than 0.5D in the past year
The power of glasses should have been stable for around one year
The endothelial cell density should be adequate
The candidate's anterior chamber depth (ACD) needs to be 2.80 mm or greater
Check your eligibility criteria for ICL
Procedure
So, how exactly does the Implantable Collamer Lens (ICL) procedure give you an enhanced vision? Let us take you through the journey.
You will be given a topical anaesthetic drops to numb your eye and ensure you don't feel any pain.
Your eyelids will be held open with a lid speculum.
The eye expert will make a small incision on your cornea
Finally, the Implantable Collamer Lens will be inserted into the eye above your natural crystalline lens via this incision.
Eye drops will be administered, and your eyes will be covered with a patch.
After the procedure is done (which just takes 15 to 20 minutes!), you'll be taken to a recovery room, where you will be closely monitored.
You will be prescribed some eye drops and oral medications. Note that it's advisable you bring someone along with you who can drive you home.
The next day, you will have a follow-up appointment. Your vision will keep improving gradually.
There will be a few more appointments over the next few months to track your progress.
Benefits of Implantable Collamer Lens (ICL) procedure?
Enhanced vision
Fast recovery time
No dry eyes
It's permanent but can be removed
Excellent alternative for those who can't get LASIK
So, what are you waiting for? An enhanced vision is just a few minutes away, literally!
If you are planning to get an Implantable Collamer Lens (ICL) surgery, you should always opt for a reliable institute that's backed by experience.
Planet LASIK is one such centre where award-winning experts have been conducting the ICL procedure with remarkable results. Book a consultation to discover what's the best way for you to become specs-free and embrace a limitless life.